Atlanta Landscape Construction Company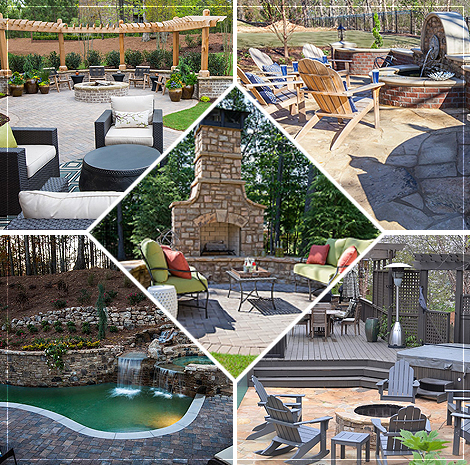 For over a decade, across the metropolitan Atlanta area, A&C has successfully delivered numerous client visions into realities! Since its inception, A&C has created a diverse array of breathtaking front yard renovations, stunning garden transformations, and unforgettable back yard makeovers.
A&C doesn't just provide our clients with solutions for their outdoor living environments, but also can help to focus your ideas into a tangible vision. As a general landscape contractor and developer, A&C then manages the construction, renovation, installation and development of your outdoor dream oasis, including:
Landscape & Hardscape
Custom Masonry
Outdoor Living and Kitchen Areas
Decorative Water Features and Fountains
Fireplace and Fire pits
Recreational Components including Swimming Pools, Sports Courts and Putting Green Installation
Specialty Exterior Lighting
Custom-built Carpentry Elements including Gazebos, Pavilions and Decks
Sustainable Water Enhancements including Water Reclamation and Natural Water Features
Site Development including Grading, Irrigation and Retaining Walls
When requested by our clients, A&C recommends utilizing Sears Smith & Associates, Inc. (a separate company, but owned by A&C management) to provide landscape architecture, planning and design services for their project. SS&A and A&C are separate companies but owned by the same management. Clients of both firms enjoy the benefits of a design-build delivery and this separation allows for competitive installation proposals, and clearer contractual and professional responsibilities of the architect and contractor. SS&A provides site analysis, grading plans, hardscape detailing, tree recompense, planting plans, and construction documents for a variety of clientele and project types.