About Us
A&C develops hardscape, landscape, and site construction services for distinctive clientele with difficult delivery, schedule and site constraints.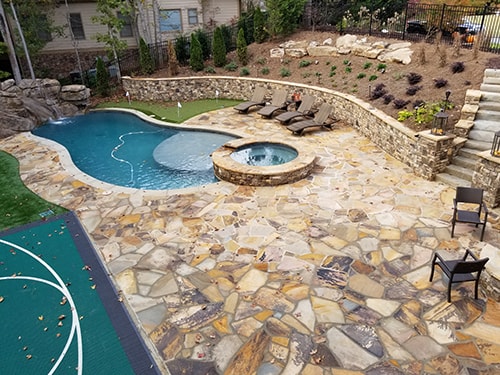 In 2005, Chris Sears, a Registered Landscape Architect, left ValleyCrest (now known as Brightview) to establish Sears, Smith and Associates, Inc. (SS&A), a full-service, Atlanta-based Landscape Architecture firm providing the analysis, planning, design, management and stewardship of the natural and built environments.
With a passion for construction, and with a desire to provide a more seamless option for the implementation and installation of his designs, Chris and his wife Amy then established A&C Development, Inc., as a general landscape contractor. SS&A and A&C are still separate companies but still owned by the same management, and share many resources to keep overhead at a minimum.
Clients of both firms get the option and the benefits of a design-build delivery when desired, while this separation allows for clearer contractual and professional responsibilities of the architect and contractor in cases where a traditional (Design/Bid/Build) project delivery is desired.
We have since built a great team of experts in our craft, to continue building memorable places across the southeast!
Click here to meet our knowledgeable staff!