Landscape Specialist in Atlanta, GA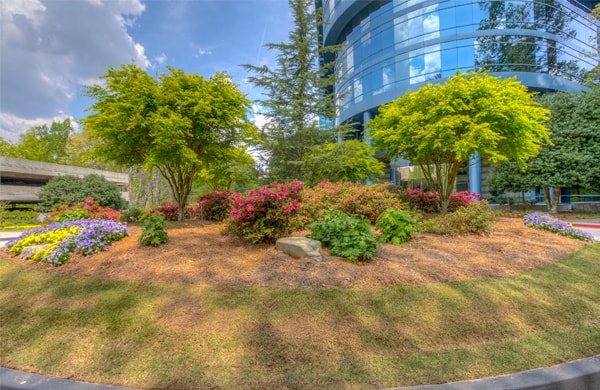 Maintaining your landscape is not an easy task. It takes professionals to maintain a neat landscape that is appealing. Living organized makes one less stressed because seeing everything messy just reminds you of the number of responsibilities you have. At A&C, our landscape specialist ensures your landscape is in order and looking beautiful than ever. You'd probably enjoy showing up to a nice view of your landscape than a messy one. If you're striving for an easily well-maintained landscape, you'd want to trust our professionals to provide you with just what you need.
Keeping The Landscape Looking Great
Our landscape specialist will maintain your back and front yard landscaping looking better than ever. At A&C, we'll keep a good schedule of maintaining your landscape just on point, neither will it overgrow nor lose its natural beauty. Get rid of the debris such as fallen tree branches, uprooted plants and much more, to give your landscape a healthy, off waste. Find out more about our other services which can help your landscape look nourished and fresh.
Your front and backyard landscape has the ability to look attractive, healthy and fresh through our high-quality landscape maintenance in Atlanta, GA. Call today at (770) 452-1169 or click here to make an appointment.
A&C Landscaping Specialist
At A&C Development Inc., our landscape specialists are dedicated to the maintenance of your beautiful and pleasing landscape for both your home and office. We'll work with you to protect your property, make a good first impression and allow you to enjoy your outdoor area.
Our certified landscape specialist is fully qualified to handle any horticultural service that you require. We develop an honest, reliable and positive work environment in order to best serve our client's needs. When you trust your landscaping project to A&C Development Inc., you can rest assured that you are receiving the absolute best customer service, quality and turn around time possible.
We pride ourselves on some important factors when handling your landscape needs.
Get in Touch Today!
Please do not hesitate to give us a call at (770) 452-1169 or email us directly at chris@acdevelopmentinc.com to schedule an appointment. We look forward to hearing from you.