A&C Landscape Development Atlanta, GA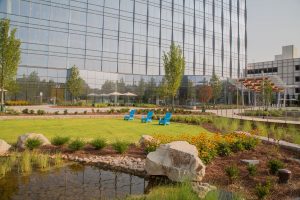 A&C Development Inc. has been designing, installing and maintaining and developing beautiful landscapes in Atlanta, GA. We have the knowledge, expertise, and capabilities to complete all of your landscaping needs. We know that when choosing a landscape & site construction specialists, the higher your standards are set, the shorter your list of options becomes.
We are a landscape design & construction specialists servicing Atlanta, GA. Our knowledgeable staff is focused on producing & developing landscape architecture plans, designs, and programs for constructing and maintaining beautiful and unique landscapes.
Turn Your Vision Into A Reality
At A&C Development Inc., we are dedicated on improving your outdoor living environments and increasing your enjoyment of home and landscape by turning your vision into a reality. Contact A&C today to set an appointment for your next landscape and hardscape project.
Landscape Development You can Trust
Our landscape designers and architects work together to design and develop a perfect landscape surrounding your home, sustaining continuity from the planning phase through execution, ensuring satisfaction. A reliable residential and commercial landscape design can not only improve the appearance of your home and its surroundings but also increase the value. Whether you are in need of a complete landscape development for your current landscape, contact A&C today.
Serving Atlanta, GA for 75 years, we combine the expertise of our creative designers and skilled production specialists to deliver the highest standard in residential and commercial landscape development. The moment you step outside your front or back door is the moment to step into your personal paradise, a special vacation spot you can visit every day.
Get in touch!
Need the help of a professional landscape & site construction specialists for your landscape and hardscape project? Call A&C Development Inc. today for all your exterior design and maintenance needs at (770) 452-1169 or email us directly at chris@acdevelopmentinc.com to learn more on our services offered.