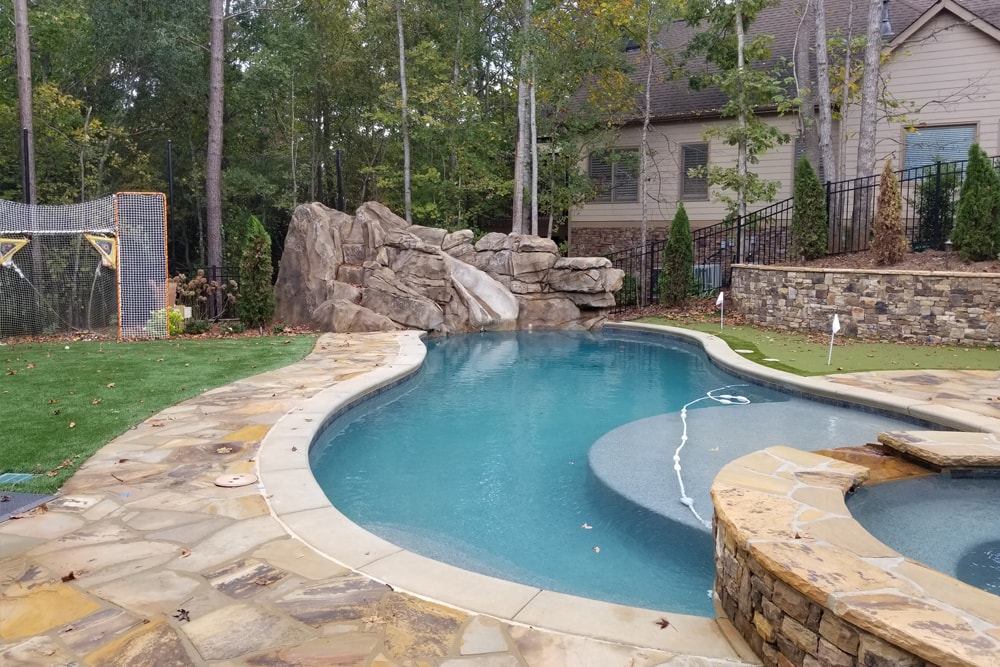 Hardscapes development can help you describe your outdoor space and bring balance between the house and the backyard. A&C hardscapes development are works of art.
Hardscaping development services include:
Concrete Pavers
Decks Wood
Decks Patios Stacked
Driveways Arbors
Stone Walls
Stonescapes Walkways
Terraces
Walls Pool
A hardscape development will strengthen the functionality of your backyard, allowing the landscape to become architecture. A&C Development Inc. uses hardscape elements to bring life and variety to your backyard. We use cleverly installed water features, outdoor lighting, people-friendly hardscaping ideas and other aspects of hardscape architecture in Atlanta, GA to make your outdoor spaces beautiful and comfortable.
Hardscape Development Specialists
The addition of a hardscape installation into your landscape design must be done carefully in order to reduce the actual time needed for the overall project. A&C Development Inc. has a good deal of experience in hardscape development, using the only reputable contractor, and the best materials. We have successfully installed garden borders, small retaining walls, dry stack stone garden walls, patios and more.
We specialize in designing and developing an outdoor living space that demonstrates functionality, in addition to the aesthetic. We can create a custom exterior from the ground up, or bring your own creative ideas out of concept into reality. A hardscaped landscape can simply transform your property, adding additional value when the time to sell arrives.
Hardscape Development Atlanta, GA
The only way to ensure that your hardscape development plans go as envisions is to leave the project to a professional hardscape development specialists. Our hardscape service team at A&C can bring your visions to life.
A&C is a landscape & site construction specialists here in Atlanta, GA. We offer our clients value and savings at each step of the process, from the purchase of the pavers and blocks to the actual development of the hardscape. Our duty is to provide our clients with the greatest value for their money. Without a doubt, our clients are satisfied with the care and attention we pay to their hardscapes.
Get in touch!
If you are interested in learning more about A&C hardscape and landscape development, or if you have any specific questions or inquiries we can address for you, call (770) 452-1169 or email us directly at chris@acdevelopmentinc.com to discuss your hardscape development needs for your next project!