Hardscape Construction Atlanta, GA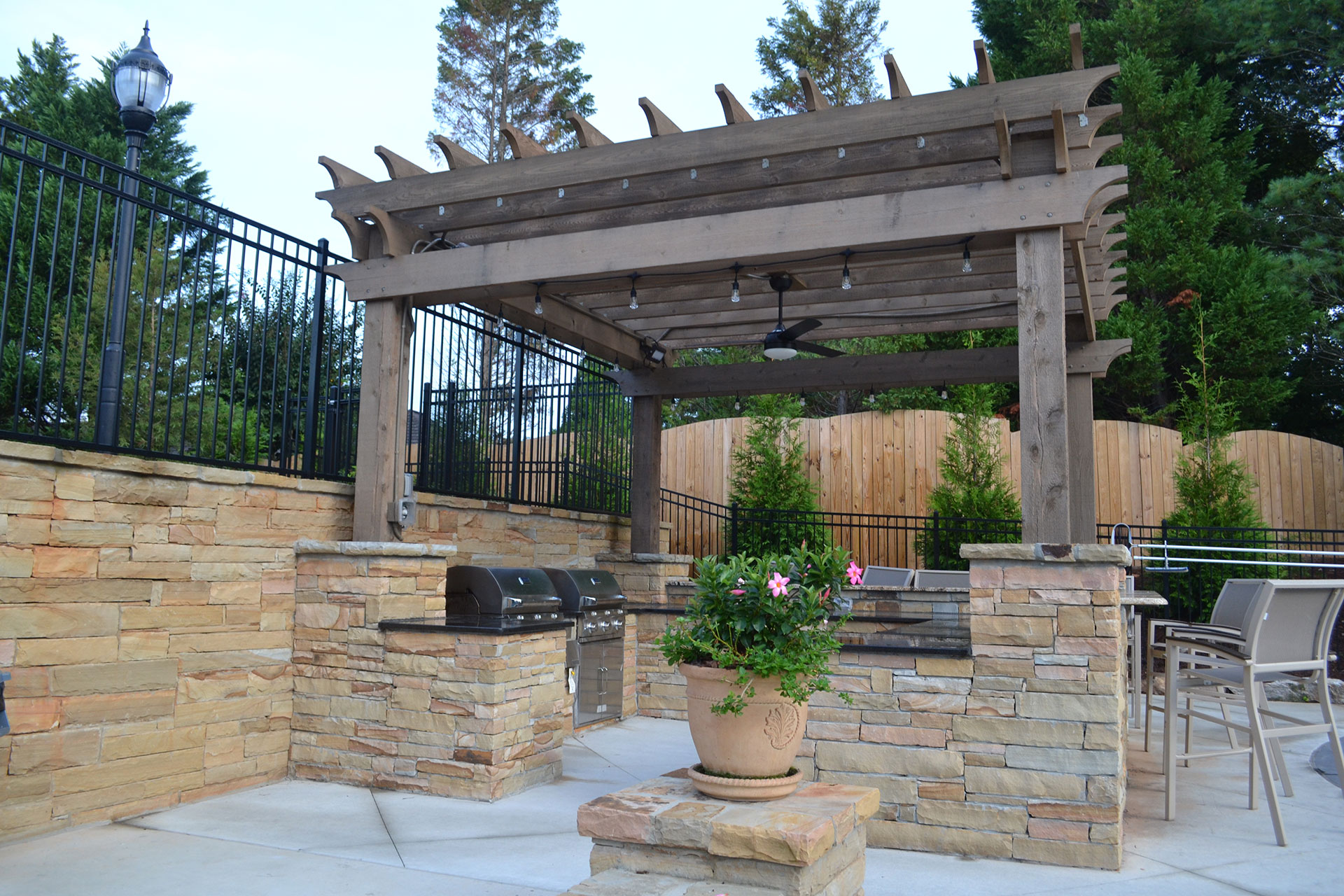 Hardscaping is typically the hard elements of your overall landscape design that will be stationary. Concrete decks, paver pathways, slate or flagstone patios, retaining walls and even outdoor structures could all be considered elements of a hardscape. Implementing hardscaping into your landscape can help reduce your properties dependency on water and it really cuts down on the maintenance as hardscapes need only be power washed once or twice per year.
A&C Development Inc. is a full-service landscape construction specialist proudly serving Atlanta, GA. We specialize in constructing hardscapes into new and existing landscapes for both commercial and residential clients.
Our company uses only quality materials when constructing hardscape for driveways, walkways, patios, garage floors, basement walkouts, and pools. As we work with many different kinds of coast or slate, numerous styles of flagstone from a diverse list of quarries, as well as imported stone or marble and natural products.
A&C Hardscape Construction Service
At A&C Development Inc., our hardscape, landscape, and site construction services for unique customers with a difficult delivery, schedule and site constraints. We achieve our reputation by providing high-quality service that exceeds customer expectations. Beautiful hardscaping is what we do best with our polite, friendly, and a very professional team at your home with tools in hand and ready to work.
The A&C's knowledgeable staff has an unmatched project and site supervisory expertise with over 75 years of experience in the residential and commercial hardscape construction.
Contact Us!
If you are looking to build a long-term relationship with a company that focuses on exceptional customer service and quality performance. Our Construction Specialists at A&C ensures that we can consistently provide additional cost-saving solutions without compromising the design vision. Give us a call (770) 452-1169 to set an appointment and we'll be happy to answer all your question and provide detailed information on our services.